Get Redressed Month is our annual campaign to take action against textile waste
We are encouraging Hongkongers to find out more about the impact our love of fashion has on the environment. Join us throughout October to find out how you can keep your clothes in use for longer and out of landfills.
Collect & repurpose 10 tonnes of clothing in our citywide clothing drive
Be one of 100 companies, clubs & schools taking part
Help us break a sorting record at our 24h Sort-a-thon event
Support 20+ local charities with carefully sorted clothing donations
Learn about the environmental impact of fashion
Hong Kong's Biggest Clothing Drive
The Get Redressed Clothing Drive spans over 100 corporates, clubs, schools and the general public.
Throughout October Redress is running a city-wide clothing drive to collect and repurpose unwanted clothing from over 100 corporates, clubs, schools and public donation points across Hong Kong. Join the city-wide effort to tackle the growing issue of textile waste and build a greener Hong Kong.
Donate Clothes
24 Hour Sort-a-thon

22-23 November 2019
The 24 Hour Sort-a-thon is a fun and educational corporate volunteer experience like no other.
The 24 Hour Sort-a-thon is a relay volunteering event where 25 corporate teams will join Team Redress to continuously sort clothing for 24 hours, redistributing it for resale, re-use by our 20+ charity partners, upcycling, recycling and downcycling. We aim to sort all clothing donations received from the Get Redressed Clothing Drive within a 24 hour period.
Enter a Team
Get Redressed Learning Materials
Aligning with Sustainable Development Goal 12 to ensure sustainable consumption and production, Get Redressed Month is a fun way to engage students on the very serious issue of textile waste and the environmental havoc that it creates for our planet.
We have developed a downloadable education pack for teachers including a Get Redressed Lesson Plan, PowerPoint Presentation and homework activity with adaptations for KS 1, 2 & 3.
Download Get Redressed Learning Materials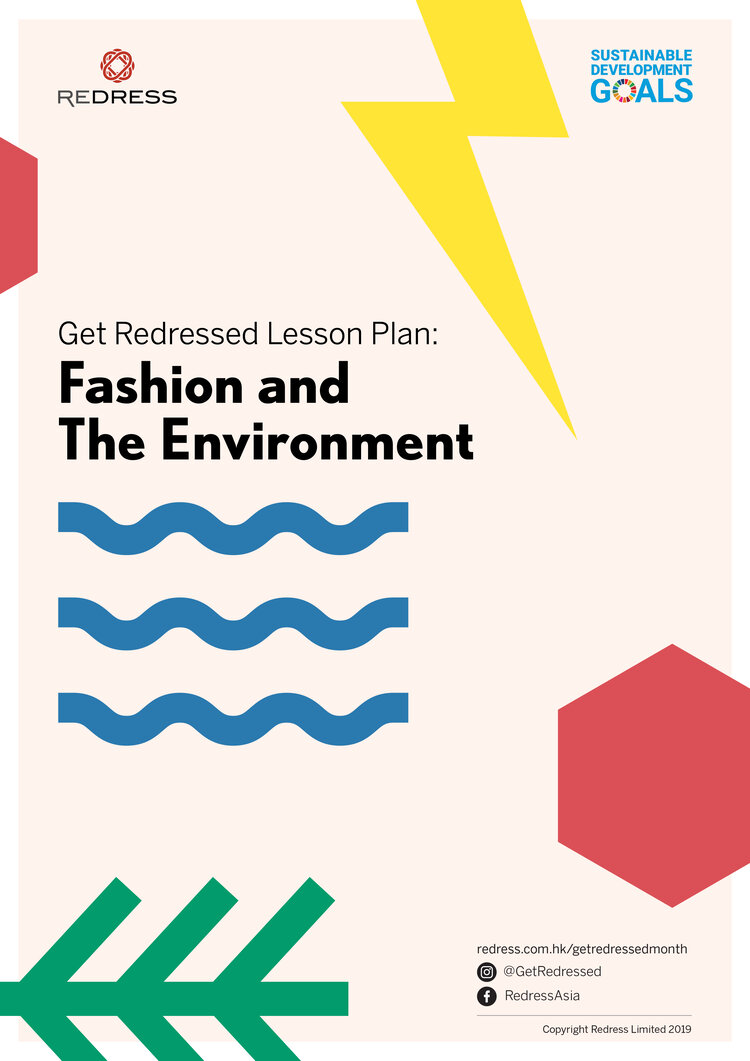 Organise a 'Get Redressed Day'
Dedicate a day to wear your most sustainable outfit to school or work - like something you bought second hand, the oldest item in your wardrobe, or something you borrowed from a friend!
We've put together a Get Redressed Day pack with everything you need to organise a Get Redressed Day including posters and instructions for teachers and students.
Download Get Redressed Day Pack
Align with UN Sustainable Development Goal 12
Taking part in Get Redressed Month helps to align with United Nations' Sustainable Development Goal 12, Responsible Production and Consumption, which has been identified as a priority for Hong Kong. 
If the global population reaches 9.6 billion by 2050 we will need the equivalent of almost three planets to sustain our current lifestyles. SDG 12 is about ensuring sustainable consumption and production patterns in order to prevent over-extraction of resources and protect the environment from degradation. 
2019 Get Redressed Month Sponsors
2019 Get Redressed Month Participants